Smart Cart 450
SKU:
SLC450
Dimensions Outside: 23" W x 39" L (front to back including handle) x 22" H (front) 25"H (handle)Inside Cargo Area: 21" W x 25" L (at top but tapers down) x 18" H
Uni body construction made from a special impact cold temperature modified poly material affording lasting durability for years
Durable 10 in impact modified poly wheels
4.5 cu ft rated payload capacity, 5.5 cu ft heaped
250 lb (113 kg) rated payload weight limit

Positive locked wheel hubcaps
5/8 in galvanized steel axle
Fully assembled - bring it home and put it to work!
Easy to lift and dump

6 built-in tool holders
Convenient storage: lightweight & easy to hang, weighs only 14 lbs

Stays where you leave it - will not roll on hills
100% Made in the USA

Currently available through the following retailers:

Enter your zip code on each site to check inventory at your local stores.

Ace Hardware:
Click here!
Home Depot
:
Click here!
Assembled Length: 39 in
Assembled Width: 39 in
Assembled Height: 25 in
Assembled Weight: 14 lb
Assembly Required: No
Material: Poly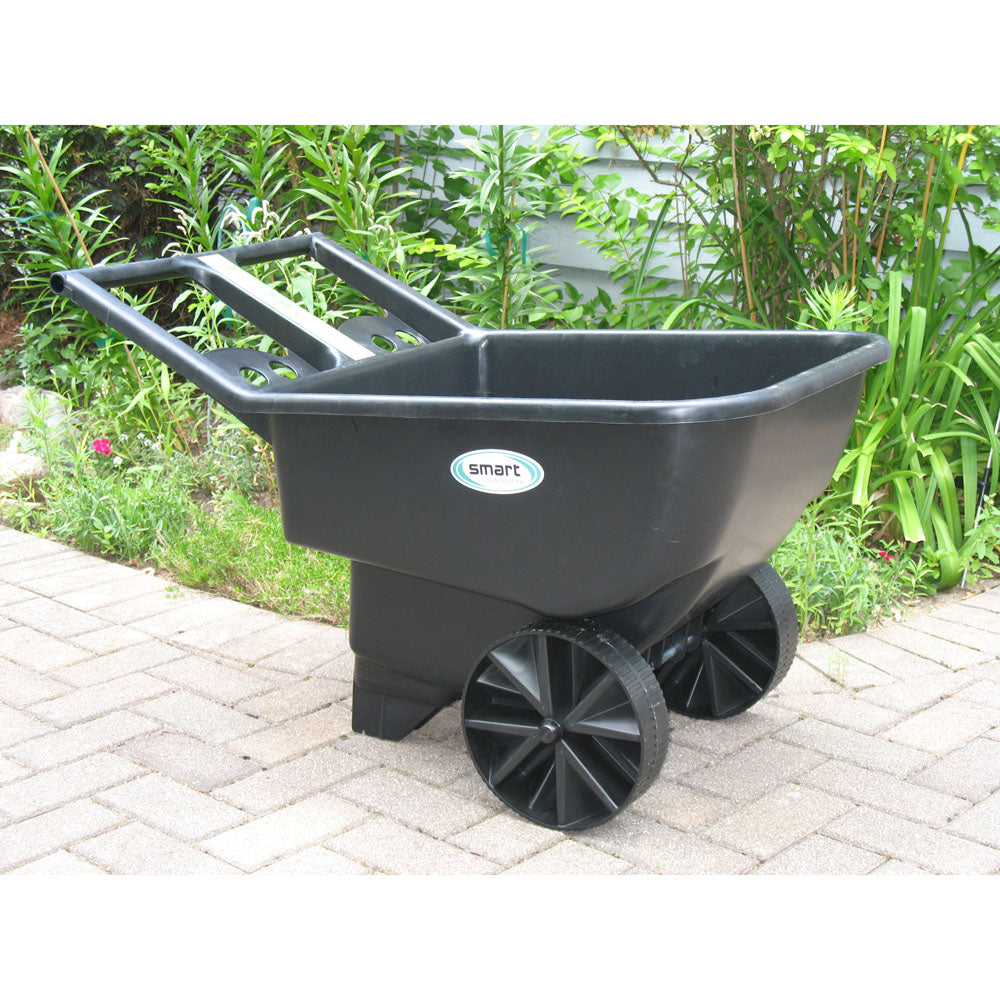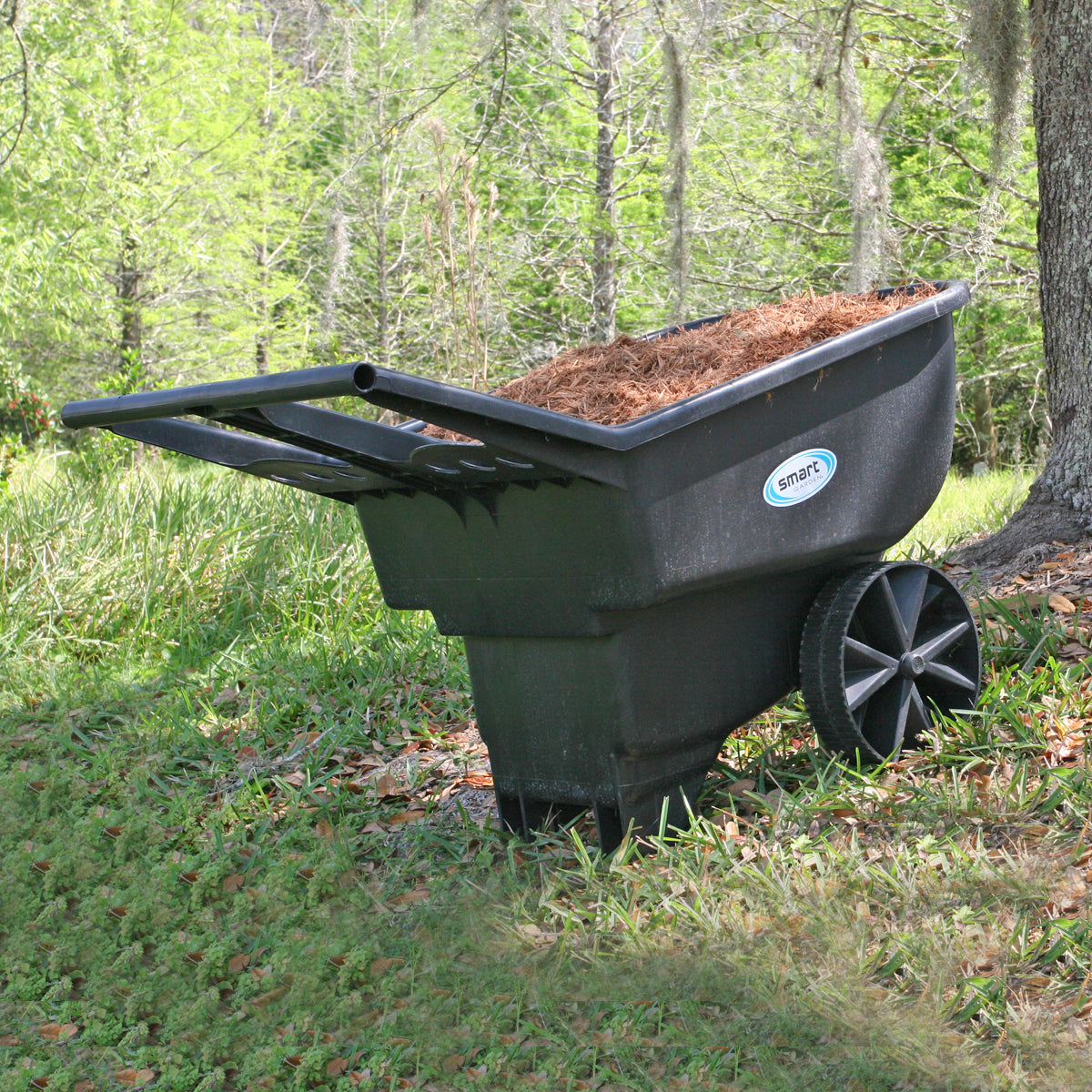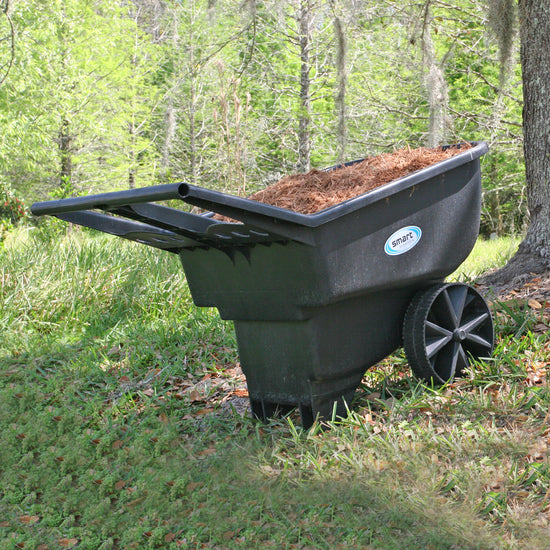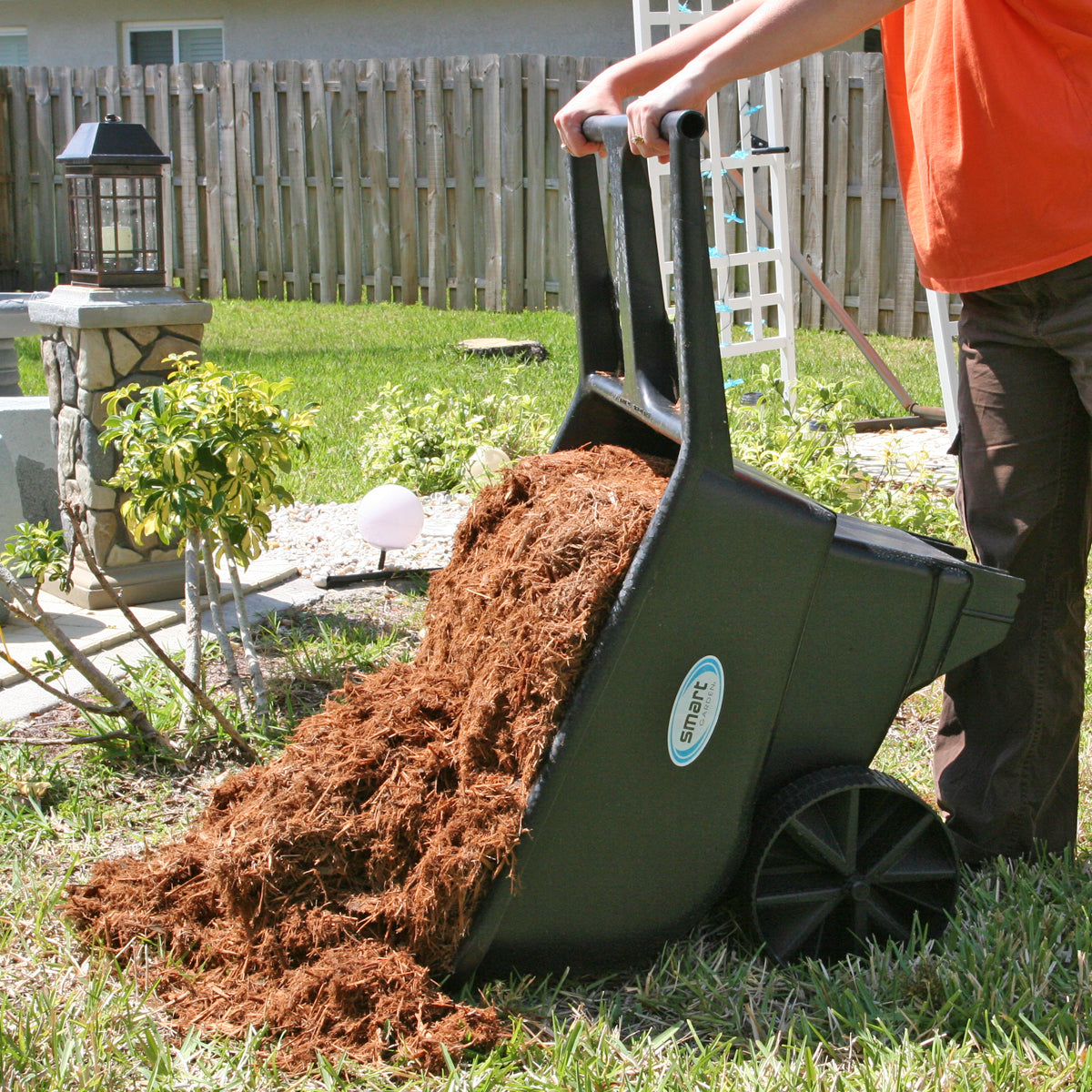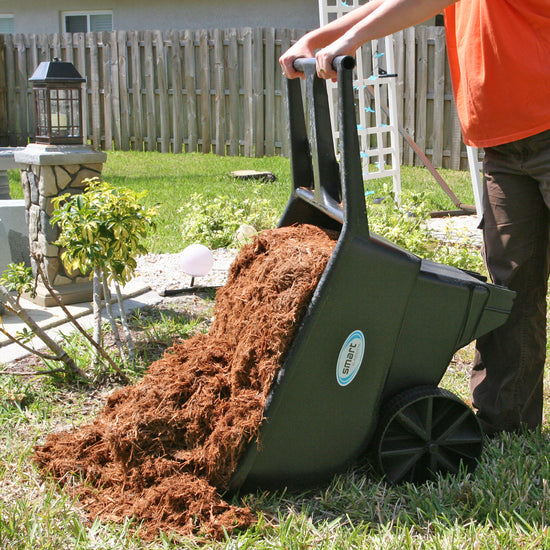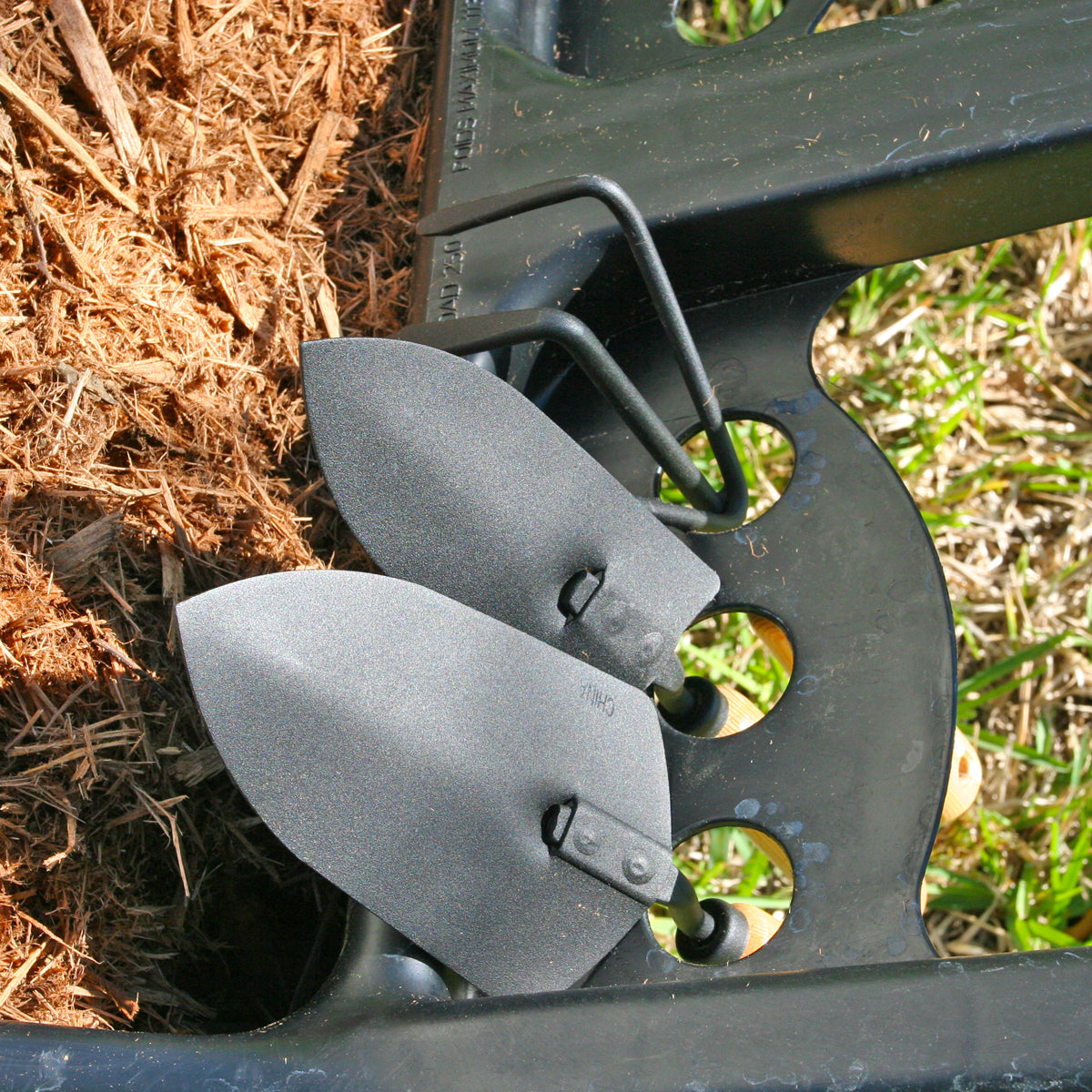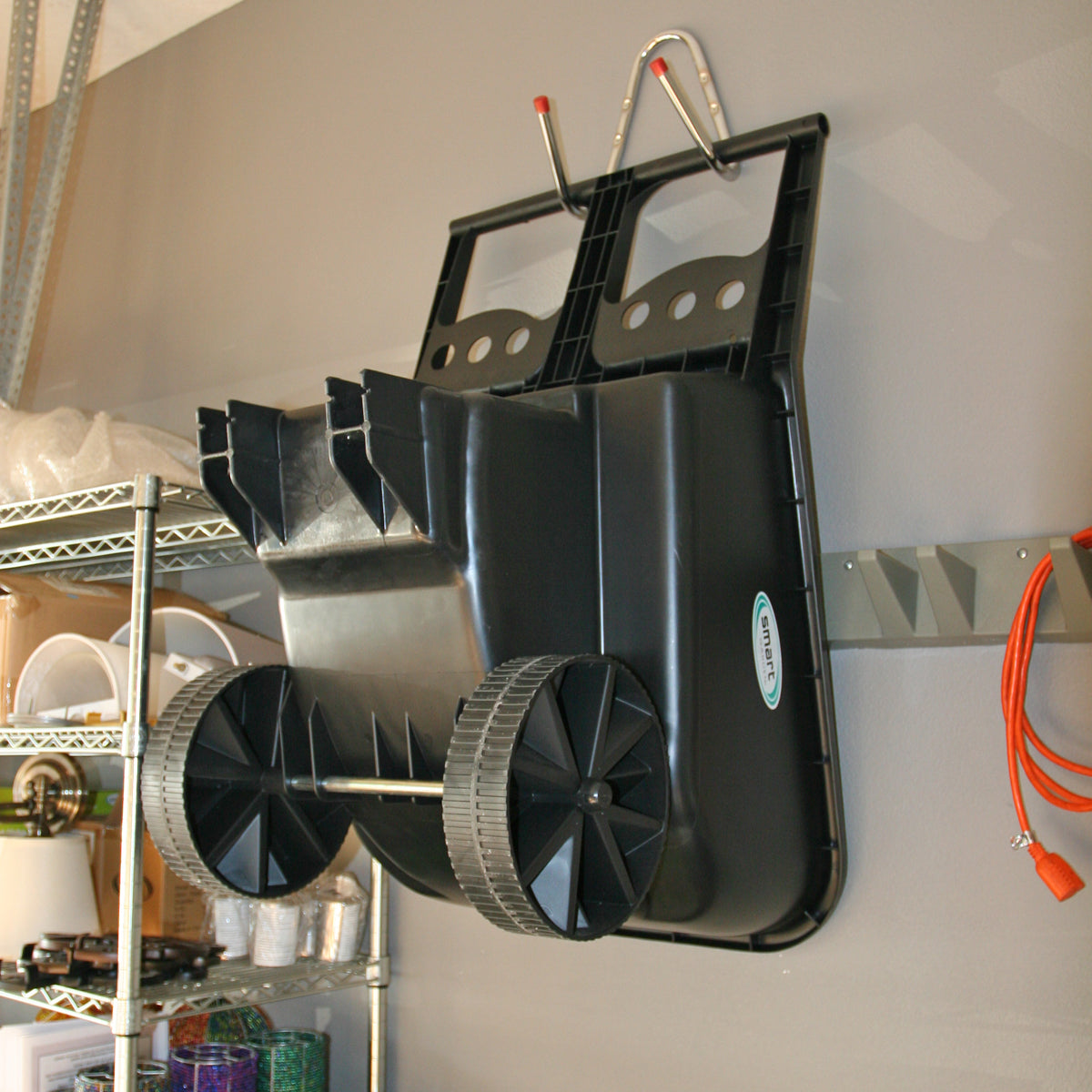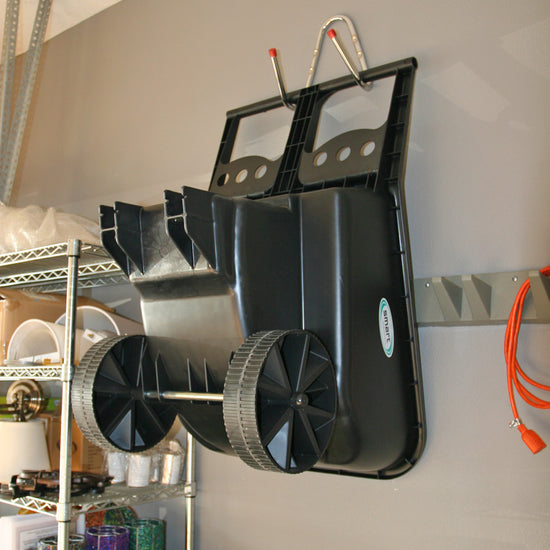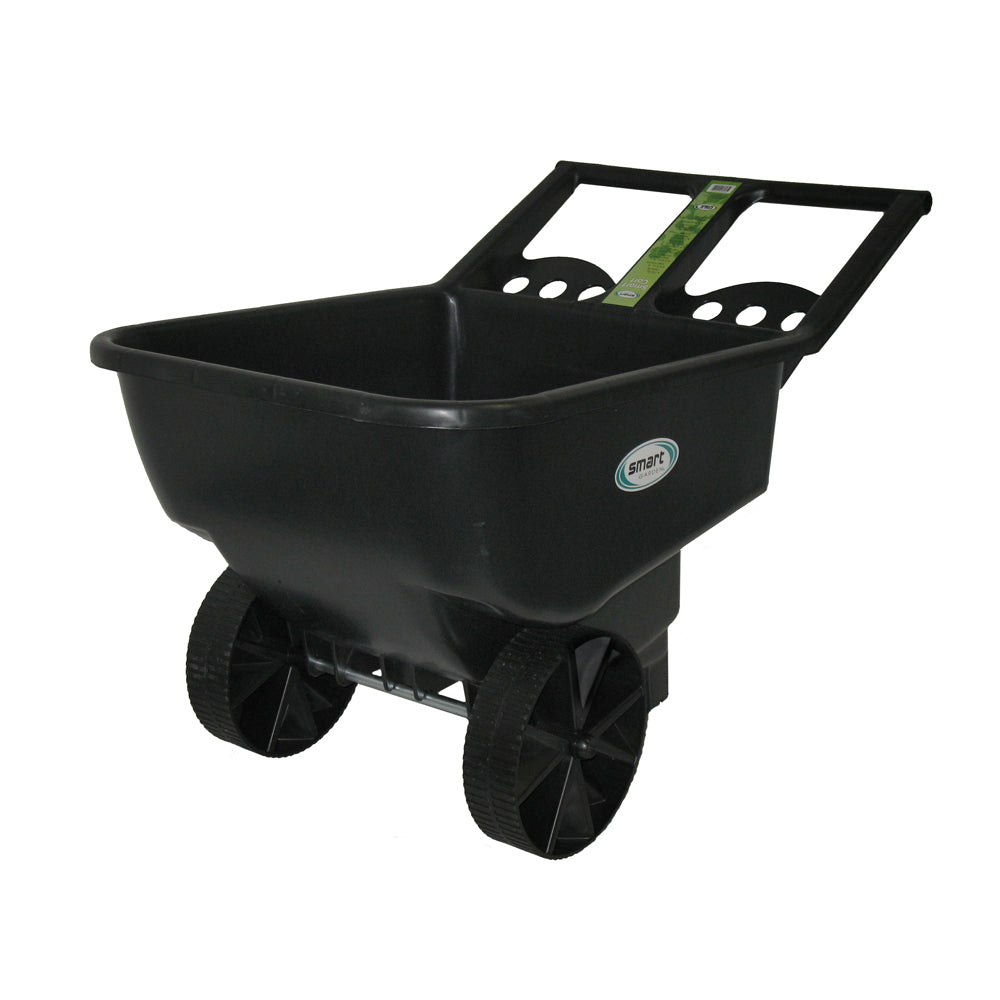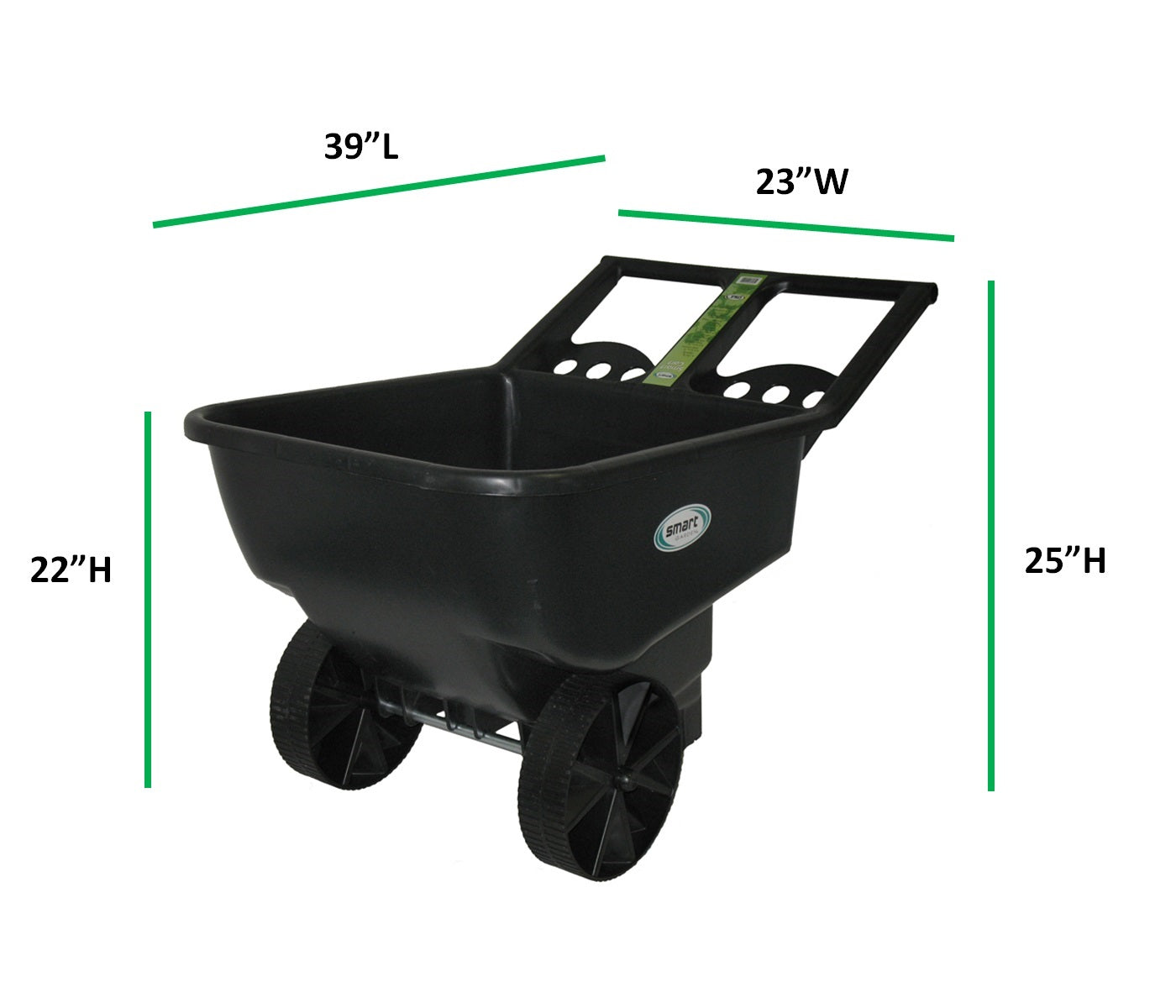 Product Features
Stays put! Will not roll down hills

6 Tool Caddy Slots

Easy To Lift And Dump

Ergonomically balanced for ease of use

Convenient to hang andstore in garage/shed